Toulouse
Being with a friend was good feeling. We spent two days with Aurelie; walked around, rode bicycle in Toulouse streets and went some bars. The next year i was going to go once more for her marriage. While I was there in Toulouse, I wanted to visit another friend: Gautier. We met in that Croatia camp if you remember, if you don't: awakening-croatia, he was the one was travelling with hitchhiking. After he went back to France, he moved to Pyrenees (mountains) and started to live hippy style. I was going to figure out what does hippy style mean.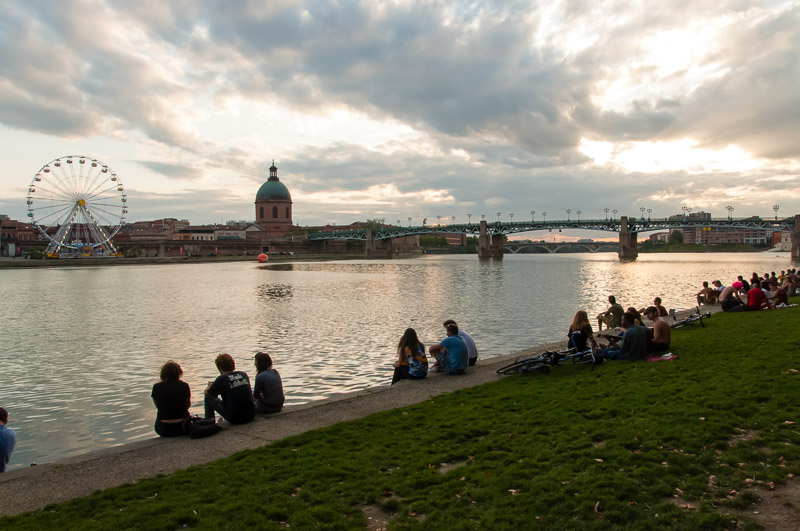 I left Aurelie and took a train to Foix, one hour away from Toulouse. Gautier came and took me from train station with his hippy van, a person sits in front and behind was a kind of living area with food, shelves and clothes. We passed through among trees and small, silent, beautiful roads and reached to a lake.
 
The Hippie community
Other friends were there, we met with them, swam in the lake a bit and came to the living area. That was an abandoned, destroyed house converted in to the dining room. Everybody ate there. There was around 10 people living in that community and each day one of them was responsible for food. Some of them was sleeping upstairs of the dining room, some of them in domes made by themselves.
Gautier was still building his own dome. He was going close farm and working there 6 days from early morning to evening. When I woke up, people already started working in the garden or doing other house works. I simply didn't know what to do. I was unable to communicate with people. There was only one guy able to speak English was from Marseille and he was WOOFING (community working in farm in return hosts offer food and accommodation). It was very hot days, I tried to help them giving plants water but then what… It was supposed to be on holiday. Thinking how difficult was getting visa and doing this trip, whole day working was not the thing I wished…
One day we were invited to neighbour colony to have lunch. They had some animals and we were going to eat meat. It was interesting feeling to be with those people. Almost they were all educated with university degree and they chose to live like that. I was keep thinking why. For me, as a person coming from standard city life, it was very difficult to understand them . I realized Europe was not like we were thinking. To survive there, you have to make more sacrifices, and those people chose that life style was consequences of the system.
After experienced the natural life living with hippies and  getting bored, I wanted to leave, but where! In the past Patrick put the idea about Barcelona to my mind but again, I had no idea about there. However, a couple of days before in Toulouse, I posted a message on Barcelona group asking if I should go to Barcelona or not. Now I had to check my messages and I asked where can I find internet: in the middle of mountain nobody expects any technology. There was only land-line phone. They told me there is another colony living up which had internet. They made a call first saying that I am coming, and I reached there walking half an hour. They seemed more civilized with their beautiful house and more resources.
They showed me the computer from the eighties, but doesn't matter as soon as it is working. It was working with the speed of turtle, in addition with French keyboard and the owner was warning me anytime electricity or internet might cut off 😕  I didn't feel i have so much time! I just opened couchsurfing, read my post, everybody was writing how beautiful was Barcelona and I should definitely go there. I clicked over my 1 personal message  and one of Turkish guy was recommending his other Turkish friend Kıvanç for me to stay. Considering I didn't have time to search for a host or something, I only sent an "urgent" message to Kıvanç with limited words "I am coming to Barcelona tomorrow, now I am writing with limited condition so I will be able to check my messages tomorrow when i get in Barcelona." Sent!
---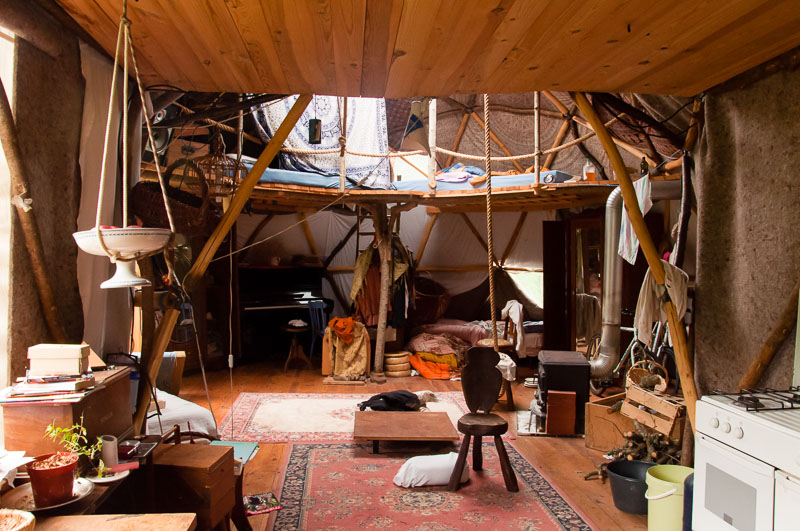 ---
Share it! Sharing is cool!!!
---
Do you want more? Subscribe my newsletter:
[mc4wp_form id="3388"]
---
Related Posts: