Hello again! You want to know more about me. Well, I'm Öznur, or Ozzy as I'm otherwise known to people to reduce to repeat ten times how my name is pronounced. Yeap that's a Turkish name where I'm originally from; Turkey. I'm not going to joke about "turkey" and please you too don't. But the story behind the reason is funny though.
Anyway.. You got it immediately that I'm fun person to spend time with. If we become friends, don't go to cinema or don't watch a movie with me. You'll understand first minutes why. Non of my friends do this mistake. That's how we keep our relations.  
If you want to know more about me, check out my time line:
Moving back to Italy
Having news about little explorer's arrival, we wanted to bring her to the world eating well with good and natural health system in Italy. I cannot wait to explore the life together!
Moving to Ireland
Moved to Ireland. The northeast and coldest place I've been. We lived in Ireland for 1.5 years working and learning this half English (Irish will hate me saying this lol), rainy country.
One step more to the freedom
We got more freedom and could travel & explore around Europe with our 30 years old campervan. He's so precious as our first camper and first property 🙂
Leaving the stable and well-paid job
This was the most difficult part. While waiting millions of people to get the job as yours, leaving it was crazy. Well, dreams won and I left my 8 years teaching job in Istanbul and moved to Italy. I learnt Italian, explored the country and got some culture in this one year. 
New passenger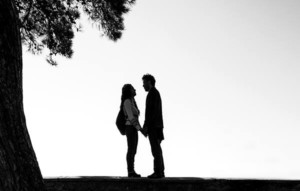 One of my travel I met the guy to share my life and adventures. I confirm travelling changes your life 😉 
Knowing myself
While learning "others" I was enjoying exploring myself and next years my addiction of learning continued. As a record, while I was working, I could travel abroad for 4 months in a year included all my holidays and weekends. 
First exploration
After meeting with travelers community and be a part of it, I did my first solo travel to Croatia and Romania. Meeting other nations and knowing other cultures made me addicted!
Moving to Istanbul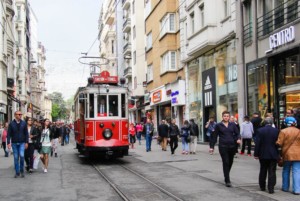 Moving Istanbul for work was one of the turning point. Besides earning money and being independent, being surrended by international environment and challenging living in a big city activated my nerves. 
Geek years in the school
When I said geek, I was serious. During all my school years, I was that one sitting at the first chair with glasses and anti-social. Nope, no photo to show you 🙂
Some facts about me:
* I'm an Asian. I know I don't look like and I have figured out Europeans call Asian for EAST ASIAN people. But it doesn't change the reality that I'm geographically an Asian.
*I'm a bit selective with food. I cannot eat those flies, insects, snake, or any animal served with its head. I'm not vegetarian but I say half-vegetarian. I love vegetables and I eat very few of meat, sometimes, depends on my mood.
*I speak Turkish, English, Italian, Spanish and some French. (It's been long time I don't practice my French, I lose it, damn!)
*I'm not a backpacker. I'm not saying it proudly but I'm not strong and young(!) enough to carry big backpacks! Come on I'm just 50 kg, how can I carry 20 kg of backpack! 
*Besides my profession in teaching, I'm interested in photography and videography. Therefore all the images in the blog is my work (beside the ones I appear in the photo) and I'm kind a proud of it.
*Just smile, say "hi" to me and it will fill my heart.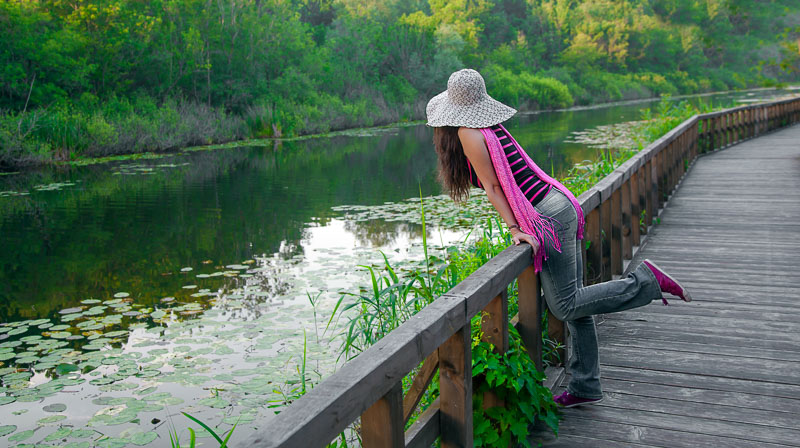 What is freepassenger about?
My economical and cultural condition didn't allow me to develop self-consciousness for a long time. At age 24, started to open my eyes and explore. Travelling and meeting people from different cultures taught a lot about the world and who really I am. 
Everybody see the world with their perspective which made by culture and experiences. That's how each person is unique. Freepassenger, my 1.5 years old baby, was born exactly after feeling getting out the box and knowing myself better. There was no nations, no belongings. 
The goal of the freepassenger is inspire and inform adventurers and explorers to get out from their comfort zone, hit the road and while exploring the exciting world with amazing people in, find yourself.
As a second language writing in English is very challenging and many times I feel very frustrated. So if you do any comment about my writings I'll be very happy. If it's bad comment, never mind.
If you are interested in working with me for translation, teaching language or any creative cooperation drop me a line at contact page.
And you can always reach me on Facebook, Instagram, Twitter, Google+, Pinterest and even Youtube.
Thanks for stopping by and enjoy the blog!
Ozzy