Istanbul isn't just a hotspot for international travelers, but also for local tourists. The twenty million tourists who come to this great city often know where to visit, but not always what to eat and where – it's important to remember that real flavor and authenticity aren't found in big restaurant chains, but often in little-known artisan restaurants.
We have put together information on the three most touristic, yet most difficult places for good quality and tasty food; Beşiktaş, Sirkeci-Eminönü and Kadıköy. In this section, you will find the Beşiktaş and Sirkeci-Eminönü lists.
Are you visiting Topkapı Palace or Dolmabahçe Palace but don't know what or where you should eat?
We've sat down with local friends and made you a list of where to have the best food in Istanbul.
What to Eat Where in Beşiktaş?
Karadeniz Döner Asım Usta
Are you as finicky as I am about how doner kebab is made?
In this day and age where most doner restaurants don't pick high quality meat, for a really good doner, simply head to Karadeniz Döner Asım Usta in the center of Beşiktaş and bask in the delight of real, yummy doner.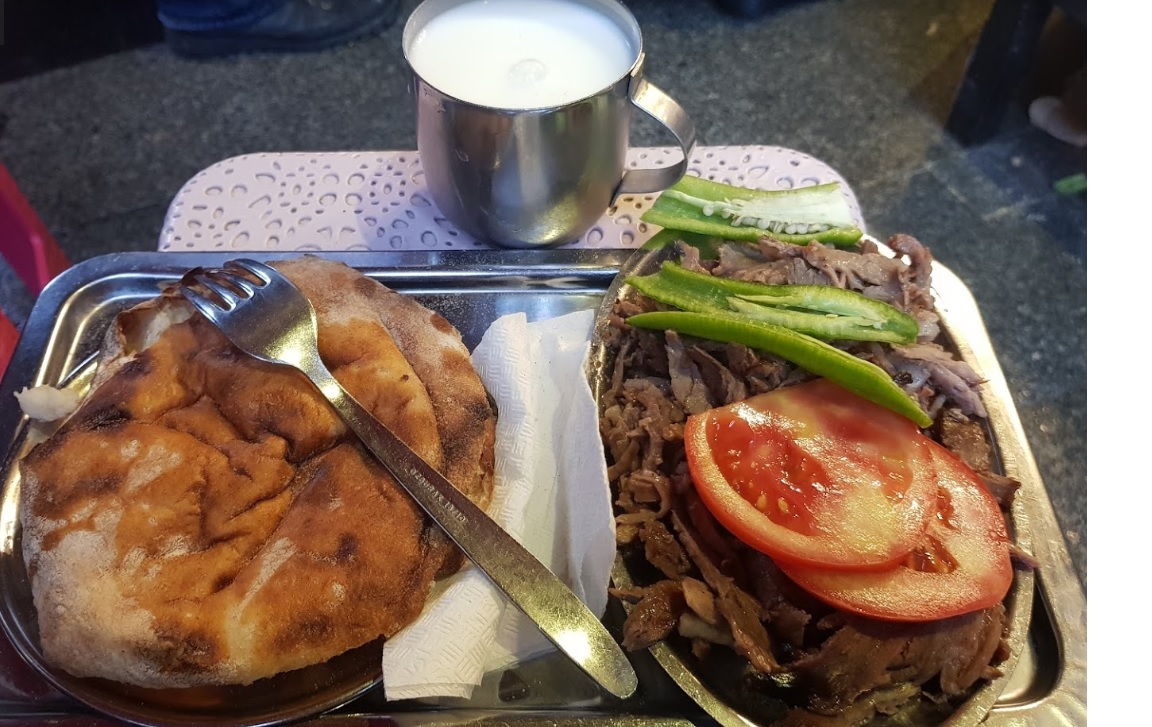 NOTE: Great quality doner needs to be prepared with chunks of meat. Be wary of homogeneous doner meat.
Baba Söğüş
If you're once again in Besiktaş and feeling hungry, make sure to stop at Baba Söğüş for meaty and homemade dishes. Completely local and not at all touristic, this restaurant offers high quality meals at reasonable rates. In addition, they also offer traditional Turkish meals. Unlike most restaurants in Istanbul, salad, pickles and bread are all included in the price at Baba Söğüş. (Hmmm I felt as though I was in Adana.)
Cafe Faruk Kahvaltı (Breakfast)
Are you after breakfast? Let's invite you over to Faruk Kahvaltı.
Enjoy an authentic Turkish breakfast with scrumptious menemen – a traditional breakfast dish made with scrambled eggs, tomatoes, peppers and onions.
Tarihi Oktay Kurabiye Fırını
Find delicious wonders from bagels to soft rolls and mini pizzas from this bakery that started off with cookies in Besiktaş, all the way back in 1934. A highly popular bakery, you'll find loyal patrons usually don't leave without several bags of takeout to take home in addition to their in-house orders.
A must-visit for those looking to have a tea break, or those that are as mad about pastry dishes as I am.
Rest assured the friendly staff and delicious cookies will have you coming back for more 🙂
Gözlemece
Fancy some mouthwatering gözleme? Look no further, because you'll be sure to keep coming back and bringing your loved ones for these amazing gözlemes made by Gül from Denizli.
The doyen of this district, even the entire city of Istanbul, Gül has been the subject of many videos and articles with her warmth and gözlemes bursting with flavour. This is where you can eat to your heart's content her cheese, spinach, minced meat and mixed gözlemes chock full of ingredients – and remember to order ayran (Turkish yogurt drink) with your food too! It's worth noting that Gül is so generous that just one gözleme can actually feed two people and you also get a choice of base too – either yufka (wrap) dough or Turkish flatbread (bazlama).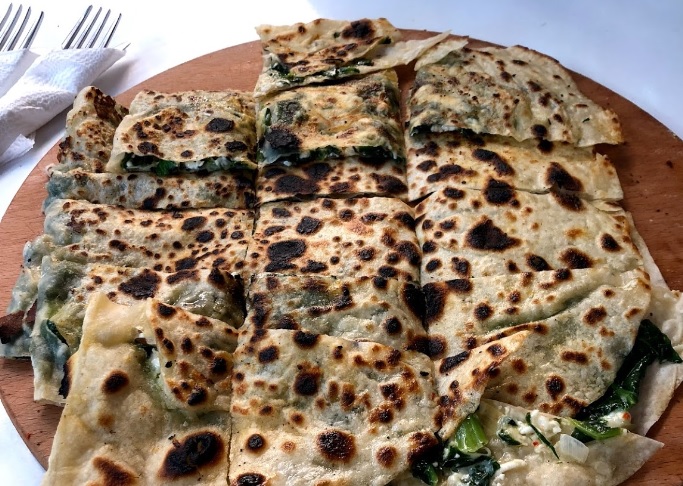 Beşiktaş Çıtır Pide ve Lahmacun Salonu (Beşiktaş Crispy Flatbread Restaurant)
Lahmacun (flatbread) has a special place in the hearts of Turks. So much that it's hard to find a Turk who doesn't love it. To experience reasonably priced pide (flatbread) and lahmacun (smaller meaty flatbread) made in a traditional wood-burning oven, simply head to Beşiktaş Çıtır Pide ve Lahmacun Salonu. This little local gem isn't only popular with Turks, but also tourists who have heard of its fame. As you can probably tell from the name, this is the place to get proper crispy flatbread just the way it should be – just ask anyone who's been!
B Blok Bakery
Are you looking for not just Istanbul's but all of Turkey's best cheesecake? Well, you shall find it at B Blok Bakery!
Specialized in cheesecakes and brownies only, made in the original San Sebastian way, this is where all cheesecake lovers come.
Cheesecake is a dessert that originated in La Vina Patisserie in the city of San Sebastian in the Bask Country of Spain, which then took over the entire world.
While you may find yourself complaining about how busy and crowded B Blok Bakery is, at the end of the day, you need to ask yourself if it's worth it, and we can tell you without a shadow of a doubt: it certainly is!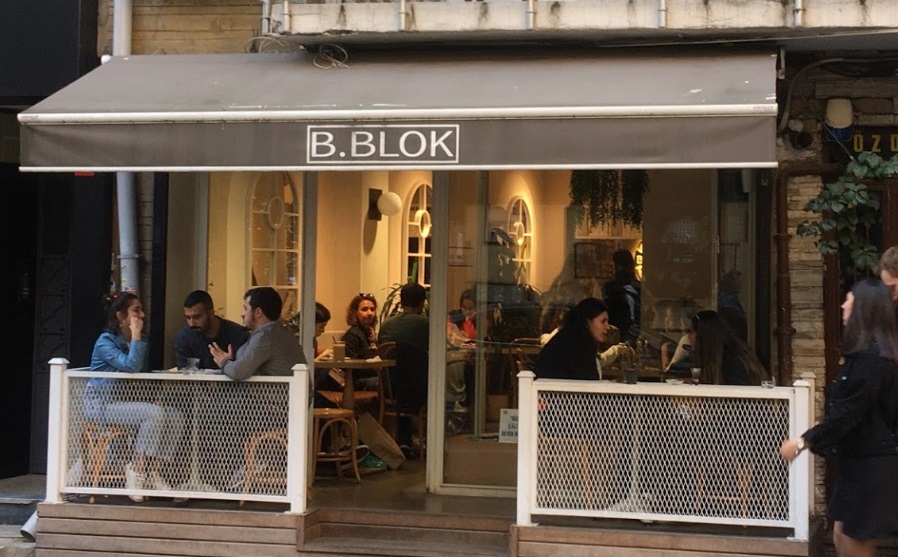 Balkan Esnaf Lokantası (Balkan Artisan Restaurant)
You're in for a good time if you find yourself staying close to one of the two branches of Balkan Esnaf Lokantası in Istanbul. No need to look further – this is where you find the cheapest and tastiest Turkish food.
What to Eat Where in Sirkeci – Eminönü?
Here are the tasty and good quality food options near Sultanahmet Square and Grand Bazaar:
Kavurmacı Goze
They're experts at braised meat at this place, so much that the only thing you'll find on the menu is actually braised meat, which comes with a choice of rice or bulgur pilaf. The braised meat that's cooked here in copper pans on top of a wood fire is just simply delicious and results in hordes of customers on a daily basis – all that's needed for those exhausted from a day of sightseeing.
It costs 30TL for braised meat which comes with rice, tomatoes, onions, peppers and parsley – ayran (Turkish yogurt drink) with mint and cucumber is 5TL.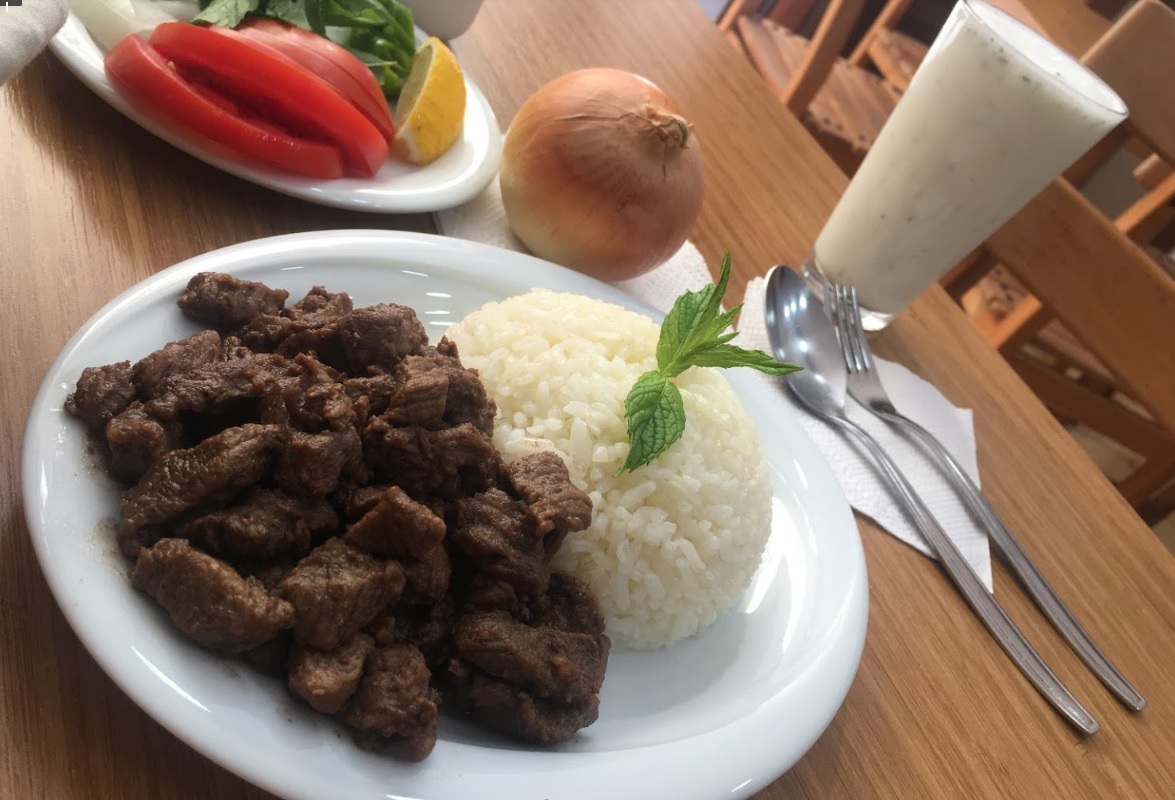 Şehzade Cağ Kebap
If you're not into crowds then Şehzade Cağ Kebap is probably not for you. In addition, this place only serves kebabs so make sure that's what you're out for before coming to this venue. Specialized in Cağ Kebap, you'll find yourself coming back to Şehzade time and time again for their lamb kebab cooked on a wood-burning fire.
Kral Kokoreç
If you're a kokoreç (lamb intestine sandwich) lover, this is where you need to head to, or, if like me, you don't eat kokorec, then they also have lamb sandwiches, stuffed mussels and chicken options too.
Kokoreç is not cooked using gas or coals, but on a wood fire and served generously. Highly recommended to kokoreç addicts.
Fileto Restaurant (by Osman Kasap) – Sirkeci
Founded in the Tütün Gümrüğü (Old Eminonü Square) district, as old as the Turkish Republic itself, Osman Kasap is a butcher's shop that prides itself in quality, hygiene and customer satisfaction.
For the past few years, they've also been operating a new venue adjacent to the butcher's shop, called Fileto (by Osman Kasap).
With plenty of options, good quality meat, clean restrooms and friendly waiting staff, Fileto has quickly become a highly frequented restaurant.
Namlı Rumeli Köfte
Since 1982, Namlı Rumeli has made it its mission to offer customers the highest level of service in Sirkeci Hocapaşa. This place is especially renowned for their meatballs and semolina halva which are the delicious results of their specialized expertise that comes with years of experience.
If you're after good quality meat, meatballs, chicken, haricot beans and other tasty dishes, then the traditional Namlı Rumeli Köfte is here to welcome you with open arms.
Namlı Rumeli Köftecisi
Bon appétit to those who will be visiting and dining!
---
Have you visited any of these venues? What did you think? Share your experience with us!
Pin this article to read it later:
Share it! Sharing is cool!!!
---
Do you want more? Subscribe my newsletter:
[mc4wp_form id="3388"]
---
Related Posts: