In the past I was confused Canary Islands with Caribbean. I realized that I'm not the only one. I felt good hearing after saying I'm going to Canary Islands; "Where is it?, Oh are you gong to America." I think this is cultural ignorance.

Canary Islands is an archipelago belongs to Spain in Africa. I know that sounds a bit weird. There are 7 main islands: Tenerife, Fuerteventura, Gran Canaria, Lanzarote, La Palma, La Gomera and El Hierro.
One of the thing makes Canary Islands speacial is, it's very cheap place compare with the Europe. Averegaly, you pay 2 Euros for a pint and you eat very well for 15 Euros. Especially meals made from a special Canarian sauce called Mojo, makes dishes very delicious. 
Whether it's cheap, unique, good food or weather, with 12 milion of visitors per year, Canary Islands are one of the major tourist destination in Europe.
Tenerife
Tenerife is the largest and most populated island of Canary Islands (%43 of the population is here). One of the world's largest carnival "Carnival of Santa Cruz de Tenerife" is held here in Tenerife. 
Our flight was to Las Palmas and paying 30 Euros of ferry ticket, in 3 hours journey, we tried to survive from motion sickness to arrive to Tenerife.
One of the most interesting information about this island is, two Boeing passenger jets collided head on in 1977, resulting in 583 deaths, remains the deadliest aviation accident in world history. You have to pass small mountains to go inland of the island from sea side. Most of the year, inland is very foggy because of the difference of temperature.
According to the story, the architect who is responsible for the construction of the airport dies just after he starts to the project. Others build the airport where there is X symbol looking at the architect's map. Then, they figure out that X means, dangerous zone but the rest.
Capital Santa Cruz
It's difficult going around to the island without a car. So, we rented a car paying 20 Euros per day. Even though our target was relaxing and spending quite vacation, we found ourselves in exploring mode. 
The place I liked most was Santa Cruz in Tenerife. You find everything you find and while you are having Spanish atmosphere, along with tropical weather in winter which is just awesome. As you guess, Canarians are very friendly and helpful.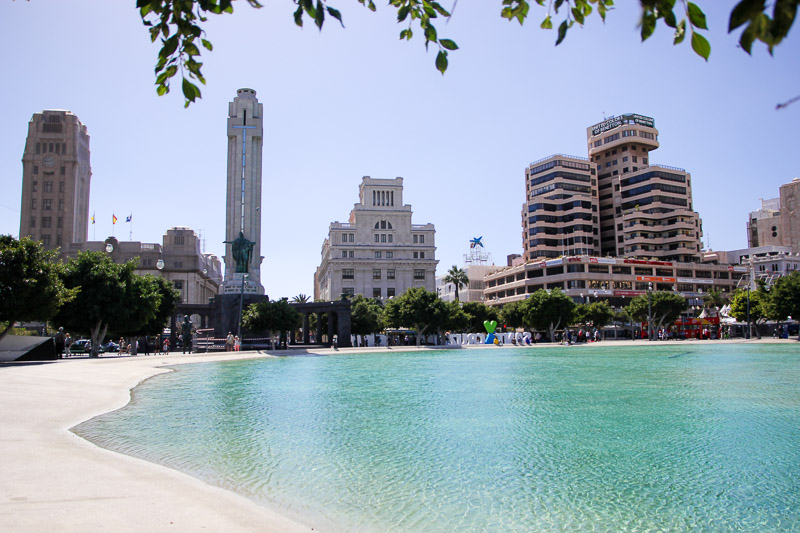 La Orotava
The highest and the largest municipality of the island of Tenerife. And also the most characteristic one with its colorful architecture. You should consider to have hard time finding parking as the town is very touristy. Therefore, park where you find first, don't forget to come trained physically.
Puerto de la Cruz
Once you arrive to Orotava, you should consider going to coast city Puerto de la Cruz where you can find full of attractions. You can also visit archaeological museum,  second-oldest Botanical garden in Spain, Anglican church, castle and a big zoo in Puerto de la Cruz. This is the city has various of restaurants and coast where you can have nice coast walks.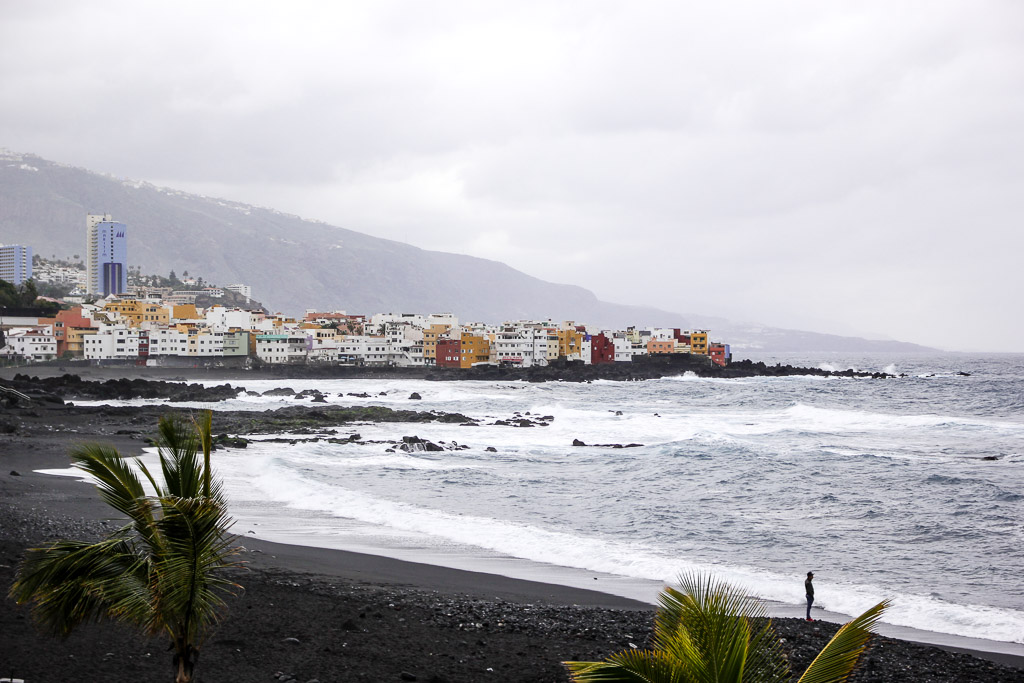 Dragon Tree
One of the things make the island unique is having the oldest Dragon tree in the world.  With 22 m high, 10 m lower trunk diameter, 70 t weight, Dragon Tree as a UNESCO World Heritage Site was made in 2011. It's situated in Icod de los vinos where famous with wine. And Dragon tree is the long-time symbol of Icod.
Teide
 Its 3,718-metre summit Teide is the highest point in Spain. The volcanic mountain which created Tenerife. The mountain I didn't even know before, is the most visited natural wonder of Spain, the most visited national park in Spain and Europe  with some 3 million visitors yearly.
Having this high mountain in a tropical island, gives you a chance to wear the coat. At the end, Teide is the spot where you can find snow in continent-wide.
There's a cable car to go up to the Teide. The best option is buying your ticket online to not to wait queue. Return ticket fee is 27 Euro. You should go earlier before your appointment to find parking as you can be surprised.
Coast Side of Tenerife: San Andres
Because of the volcanic creation, there's no sand and beaches are black color in Tenerife. However, you can go to San Andres, 10 km away from Santa Cruz, to find beautiful beach and white sand which has been brought. Maybe only place where you can really feel that you're in an island.
Candelaria
Candelaria, is a nice town should be seen in Tenerife. The town is noted by Catholics in Spain and Latin America as a place of veneration of the Virgin of Candelaria, the patron of the Canary Islands. Also highlighted in the square, statues of the nine aboriginal kings of Tenerife. These nine kings (Guanches) are considered to be first owners of the island.
IF YOU HAVE MORE TIME:
If I knew the island before, which places I would have avoided to go? If you don't have many days, where you can skip?
Taganana – North Tenerife
What's in the north head of the island?  I'm telling you: view. If you like to ride a bike or drive sportive car on bendy road, north of the island is for you. But if you don't like driving, you have motion sickness or you don't enjoy this photo, you don't need to spend time here.
Mesa del Mar
North side of Tenerife, Mesa del Mar, can be nice to watch sunset and taking a walk on the coast side. The place you can see black, volcanic beach. 
El Medano
You don't have enough days? El Medano is the place you can skip. Might be gone to see the different part of the island and to eat fish.
Los Gigantes
If you want to skip more places, here I'm helping you; La Caleta. In my opinion, it's the ugliest place of the island. Only made for tourist and definitely doesn't need to be spent time to go there. I don't know what kind of impression it gave me lol.
---
That's all from Tenerife. Do you have questions, comments or opinions? You can write to box below…
Share it! Sharing is cool!!!
---
Do you want more? Subscribe my newsletter:
[mc4wp_form id="3388"]
---
Related Posts: