When I said "the most beautiful" and "in Turkey", most of you already have guessed where I'm talking about: of course Adana City. 
"Adana? I don't even know where the hell is it?"
Everybody who has a bit of knowledge or relations about Turkey must have heard of Adana. Yeap, the kebab city one. I already explained how the REAL kebab is made and it originally come from Adana.
You're traveling to Turkey, don't miss the chance to see Adana.
Why?
Here are the reasons:
1. Warm Climate
A climate distinguished by warm, wet winters under prevailing westerly winds and calm, hot summers.
2. Very cheap 
If you think that Istanbul is a cheap city, you should go to visit Adana. You know that the currency in Turkey is Turkish Lira. If you have Dolars or Euros, you are 3.5 times richer than locals. You can stay with 25 Euros in 4 stars hotel and eat the best food with ridiculous prices.
3. Land of the vegetables & fruits
Adana is the agricultural region, where cotton, wheat, corn, soy bean, barley, grapes and citrus fruits are produced in great quantities. Therefore the colors of the city are orange (from citrus fruits) and white (from cotton).
Because of the Adana the most agriculturally productive area, you can eat vegetables and fruits fresh and with very low prices.
4. Besides the best kebab, you can have the varieties of the best Turkish cuisine
Adana has fame with its dishes. Spicy and sour dishes made of meat (usually lamb) and bulghur are common. Bulghur and flour are found in all Adana kitchens. Some local Turkish travel to Adana for food tourism, and they enjoy eating kebab and rich menu of dishes. 
There are also local dishes such as şırdan a kind of home-made sausage stuffed with rice, sıkma; local dessert bicibici that is eaten in summer and local drink şalgam. Sıkma is my favourite food and I just loveeee it! I was very surprised when we were having conversation in Istanbul with my teacher friends who are from different regions of Turkey, didn't know what is sıkma. So sad for them!
5. Huge history
Adana is the fifth largest and very historical city in Turkey. The history of the city dates to the Neolithic Period, 6000 B.C., and the time of the first human settlements. Hittite Empire, Persians, Alexander the Great, Roman Empire, Ottoman Empire and many other civilizations took control and ruled Adana.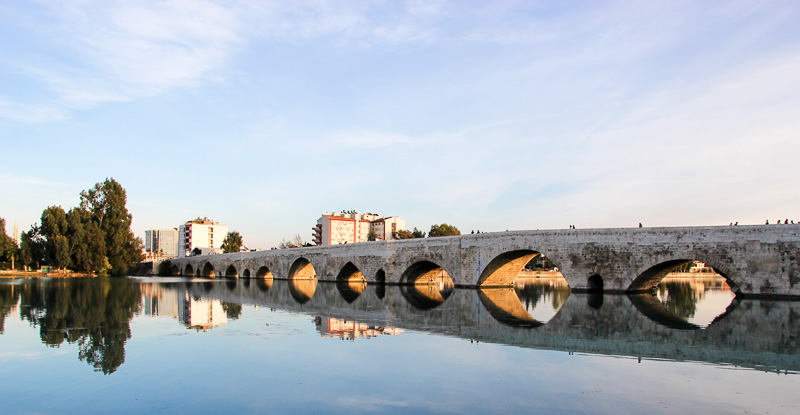 6. A lot to see & do
Aside from old city and museums, there are a lot to see and visit in Adana. There is a beautiful lake and canyon that you can hike. One of the most ancient and important town for Christianity Tarsus is only half an hour away from Adana. Mersin is 1 hour, Kahramanmaraş and Gaziantep is 2 hours, Antakya (Hatay) is 3 hours away.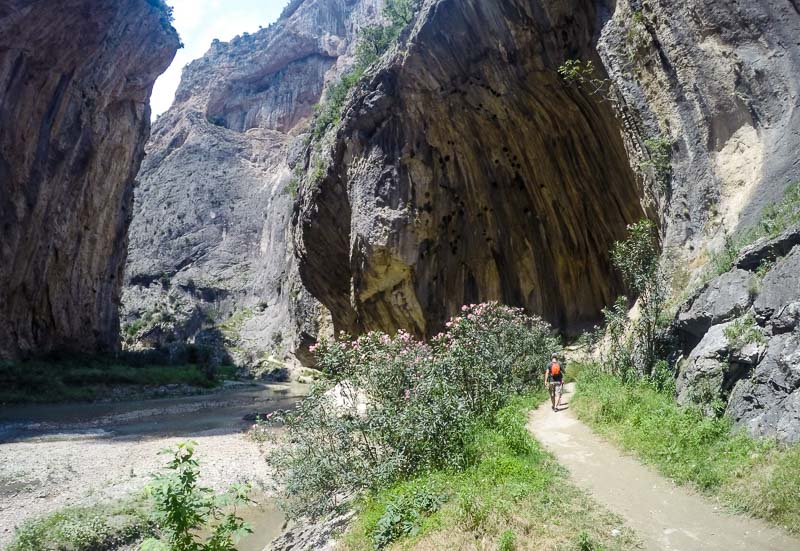 7. The people are very educated, modern and friendly
Probably that's the Mediterranean effect that the people from Adana (Adanalı) are very friendly. If you have any friend from there, you know what I'm talking about.
Not only people are friendly, but they are also educated and modern. Education is important thus you can find Adanalı people all around the world. The city university called Çukurova University -founded in 1973- has one of the best campus across the country.
Adana is a very liberal city. Thus, you can go around with t-shirt, short, and mini skirt in the city without any problem unlike some other cities. 
8. First carnival of Turkey 
The first carnival of Turkey called Orange Blossom Carnival (Portakal Çiçeği Festivali) is an annual celebration held every April in Adana.It is an inspiration to the blossom scent that covers the orange tree lined streets during early April. While some of the carnival celebrations occur at organized, large-scale events, others are simply spontaneous street celebrations.
The only thing you have to avoid travelling to Adana is HOT
Other fame of the city is the high temperature it gets in summer time. It's known as "the hottest city in Turkey" and believe me it deserves its reputation.
The temperature starts to rise in April and when June comes, it can be over 40°C. Because of the hot summer, most of the folk has either mountain house or summer house near seaside to spend summer.
It's definitely not recommended to travelling, visiting, passing, doing any activity in Adana. 
---
Did you know about Adana City? What's your favorite city in Turkey? Share your opinions!!
Share it! Sharing is cool!!!
---
Do you want more? Subscribe my newsletter:
[mc4wp_form id="3388"]
---
Related Posts: