Before I have been in Cinqueterre, I heard a couple of times by people that was one of the destination spots in Italy. But during my stay in Italy, I have never heard by any Italian about this touristic spot for visiting. Then asking locals I've got information that Cinqueterre is more popular out of Italy.
Well, our coast side trip dragged us to Cinqueterre as it was on our way. I had a chance to learn why it's popular destination point in Italy. And it worth definitely to watch the sunset and listen the waves in this amazing natural park.
1 Cinque Terre means "five lands", refers to the five towns which are:
Riomaggiore
Manarola
Corniglia
Vernazza
Monterosso al Mare
2 – You can't access to the towns by car.
There are a few parking areas before to arrive but there is long way to walk waiting for you. We did that mistake because we were traveling by camper so we had to walk along way to reach the first town.
3# The best transportation is to take Cinque Terre train pass for 12 Euros.
That ticket provides you to visit all the towns between La Spezia and Levanto in one day duration. Thus, even if you travel by car you can park your car in La Spezia and you can travel by train easily.
There are also ferries between the five towns except Corniglia. In a beautiful day that can be an option as well.
4# Cinqueterre is a natural park.
Combination between the nature the shape of the rocks and human building created very unique environment. Architecturally amazing buildings on the rock. And also being near the sea makes it more spectacular. The land hosts lots of visitors to watch sunset. The sunset has to be watched especially in Manarola.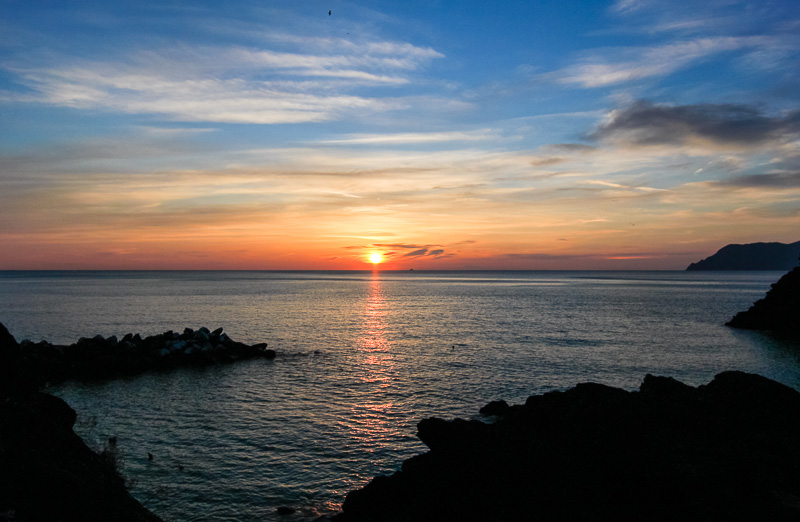 5# Given its location on the Mediterranean there are plenty of seafood in Cinqueterre.
Eat seafood and drink local produced wine in some local restaurant can be very amusing activity during your exploration.
I think I don't need to say that before coming Cinqueterre train and rest well, or you won't remember your holiday well.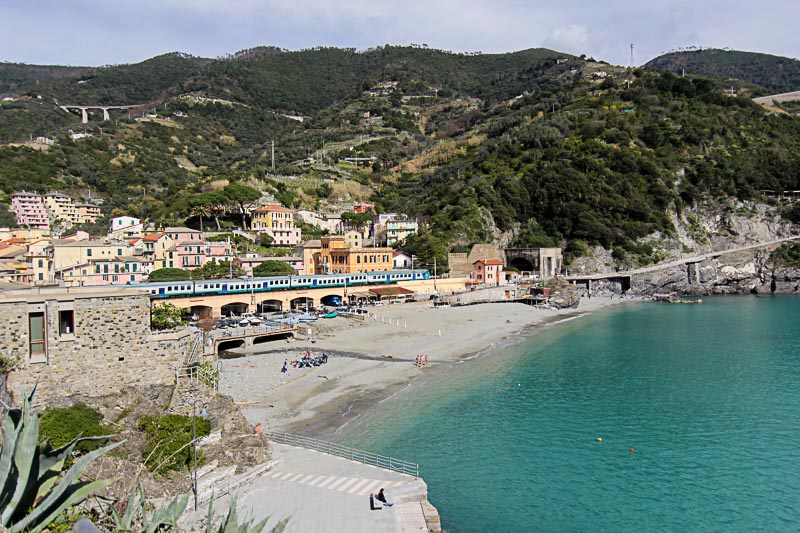 Have you visited Cinqueterre? If not, are you thinking to go? Share your ideas…
Share it! Sharing is cool!!!
---
Do you want more? Subscribe my newsletter:
[mc4wp_form id="3388"]
---
Related Posts: